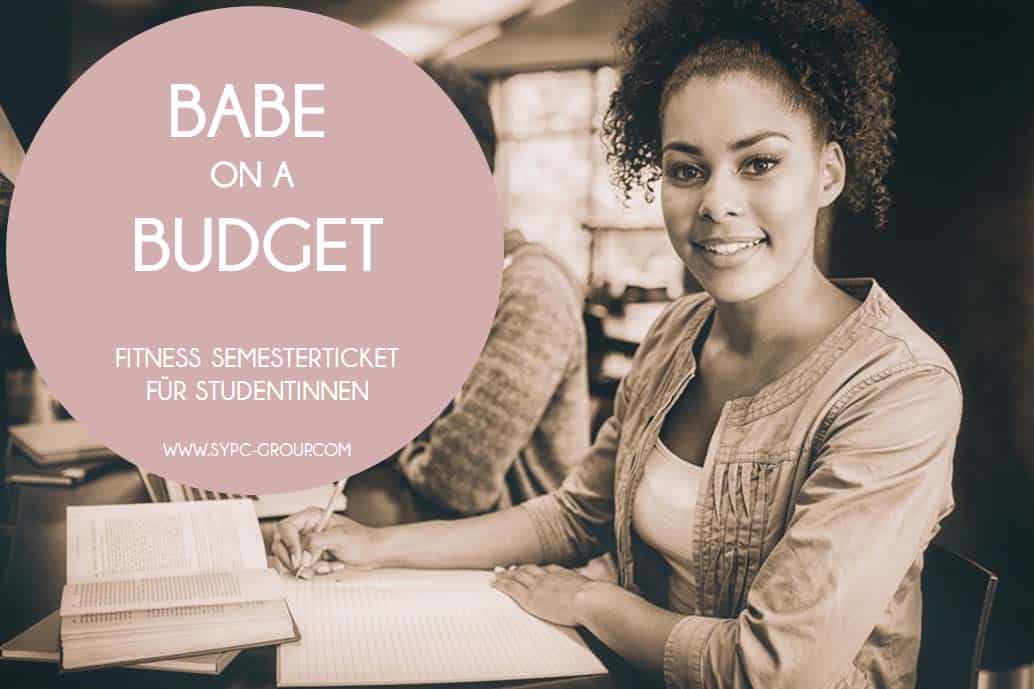 BABE ON A BUDGET – DAS FITNESS SEMESTERTICKET FÜR STUDENTEN
You are a "babe on a budget" – Du studierst gerade, hast nicht so viel Geld für Fitness übrig und möchtest Dich nicht langfristig binden, da das nächste Auslandssemester schon wartet? Aber Du möchtest Boutique Fitness wie in New York, um Deinen Körper in Form zu bringen?
A beautiful gym does not necessarily mean spending a ton of money. Regardless of what your fitness budget is, you can sweat it out, attend a hot US inspired studio and get the amazing results that you want.
Unser "Babe on a Budget" Semesterpass für Studenten:
– Teilnahme an allen Group Fitness Kurse und Barre Workout
– Einmalzahlung: EUR 299
– Laufzeit: jeweils gültig für ein Semester während der Vorlesungszeiten, d.h. im Wintersemester vom 1. Oktober 2016 bis 28. Februar 2017 (5 Monate)
– Flexibilität: Du kannst die Laufzeit flexibel anpassen und verlängern, je nach Deinen Bedürfnissen
Nur solange der Vorrat reicht. Studentenausweis muss vorgezeigt werden.
Und nicht vergessen: bald gibt es uns 2x in München – unser derzeitiger Standort Haidhausen/Obergiesing und in Kürze neu in Schwabing! Du kannst mit Babe on a Budget in beiden Studios trainieren.
Du möchtest Deinen Semesterpass erwerben und uns kennenlernen?
MELDE DICH JETZT FÜR DEIN PROBETRAINING AN:
[accua-form fid="2″]